DOSEEM Firefighter Suit DSPC-1 (CCCF)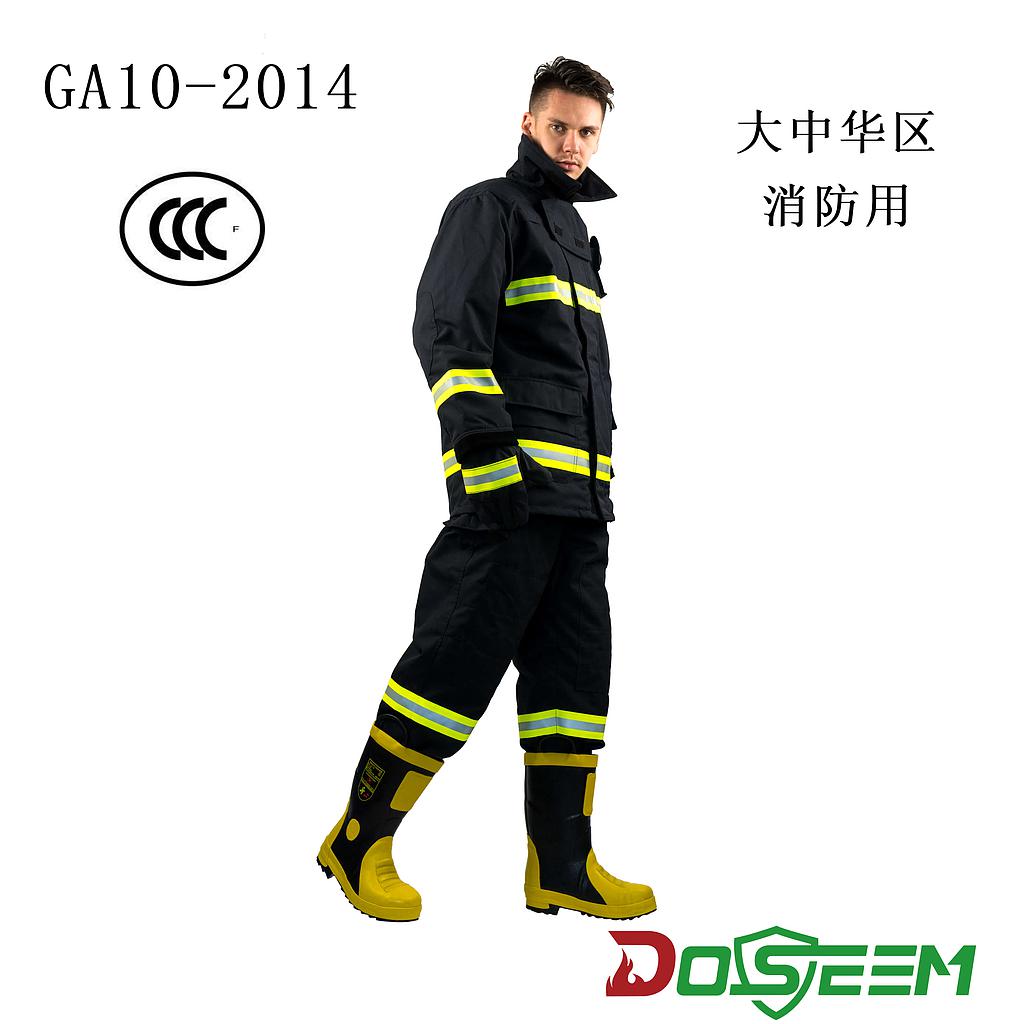 DOSEEM Firefighter Suit DSPC-1 (CCCF)
---
For fire rescue
Firefighter Suit DSPC-1 (CCCF) is divided into two parts, a top & a pair of pants. It's a new type of clothing that fire commanders wear when they command fire in the fire.
---
US 30-day money-back guarantee
物流时间表
售后
DOSEEM Firefighter Suit (CCCF)
Article number: 03002
Standard 
GA10-2014《Firefighter Suit》
Approve: CCCF

Introduction:
The firefighter suit consists of a flame retardant layer, a waterproof and breathable layer, a heat-insulating layer and a comfortable layer. It is divided into two parts, a top and a pair of pants. It is a new type of clothing that fire commanders wear when they command fire in the fire.
There are reflective signs on shoulders, jacket hem, cuffs, trousers and so on, which can be seen in 360 degrees. The use of imported reflective strip, reflective belt with flame retardant, washing and other characteristics.
Recommended field: Fire protection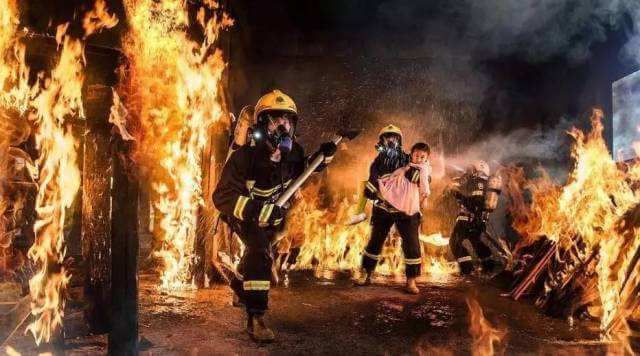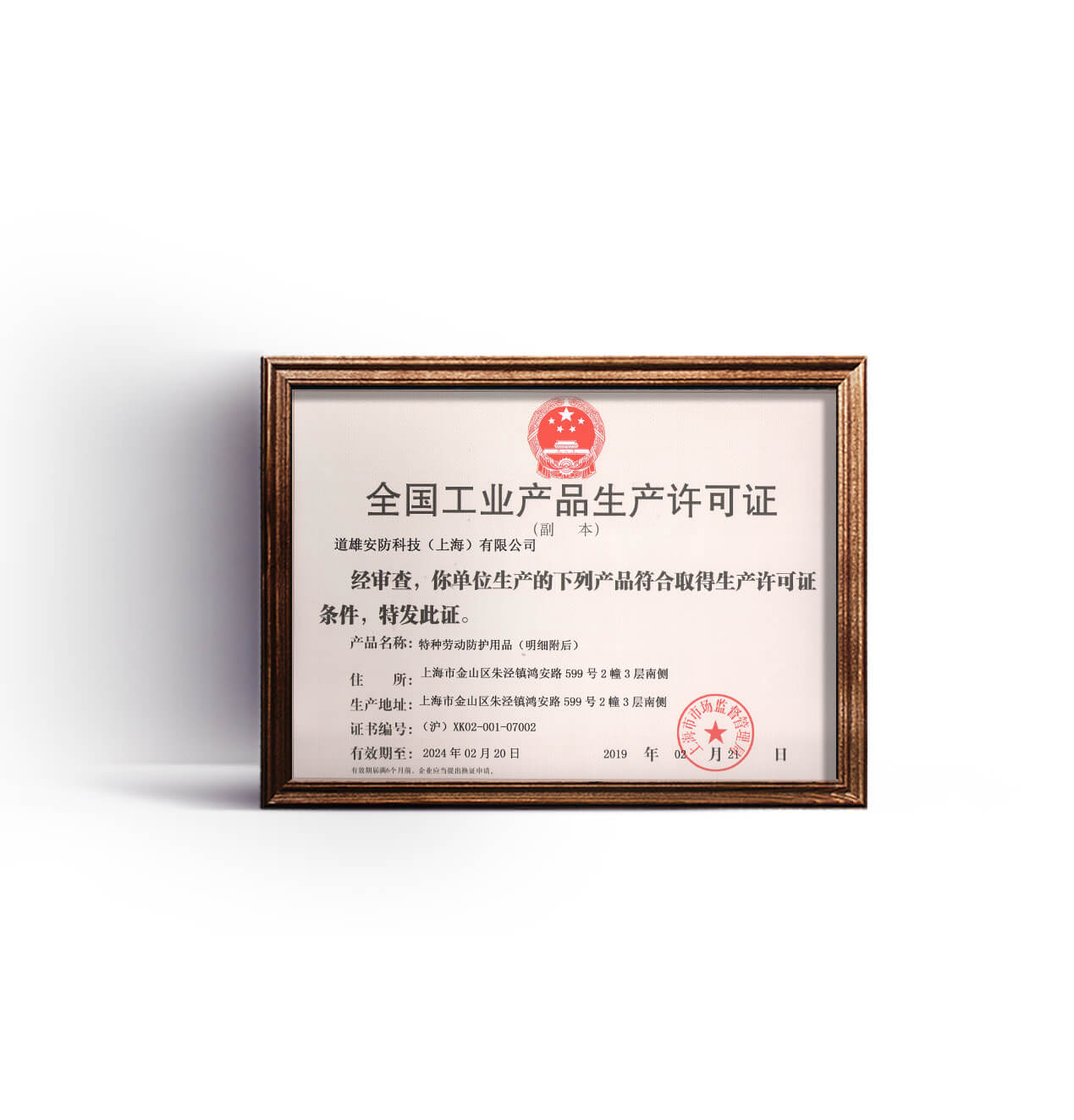 Key Features
Lightweight and effective, fireman suit ensures protection against hazards of contact with fire, convective heat, radiant heat and the risks associated with the accumulation of electrostatic charges. It's easy to wash and retain their protective properties after washing.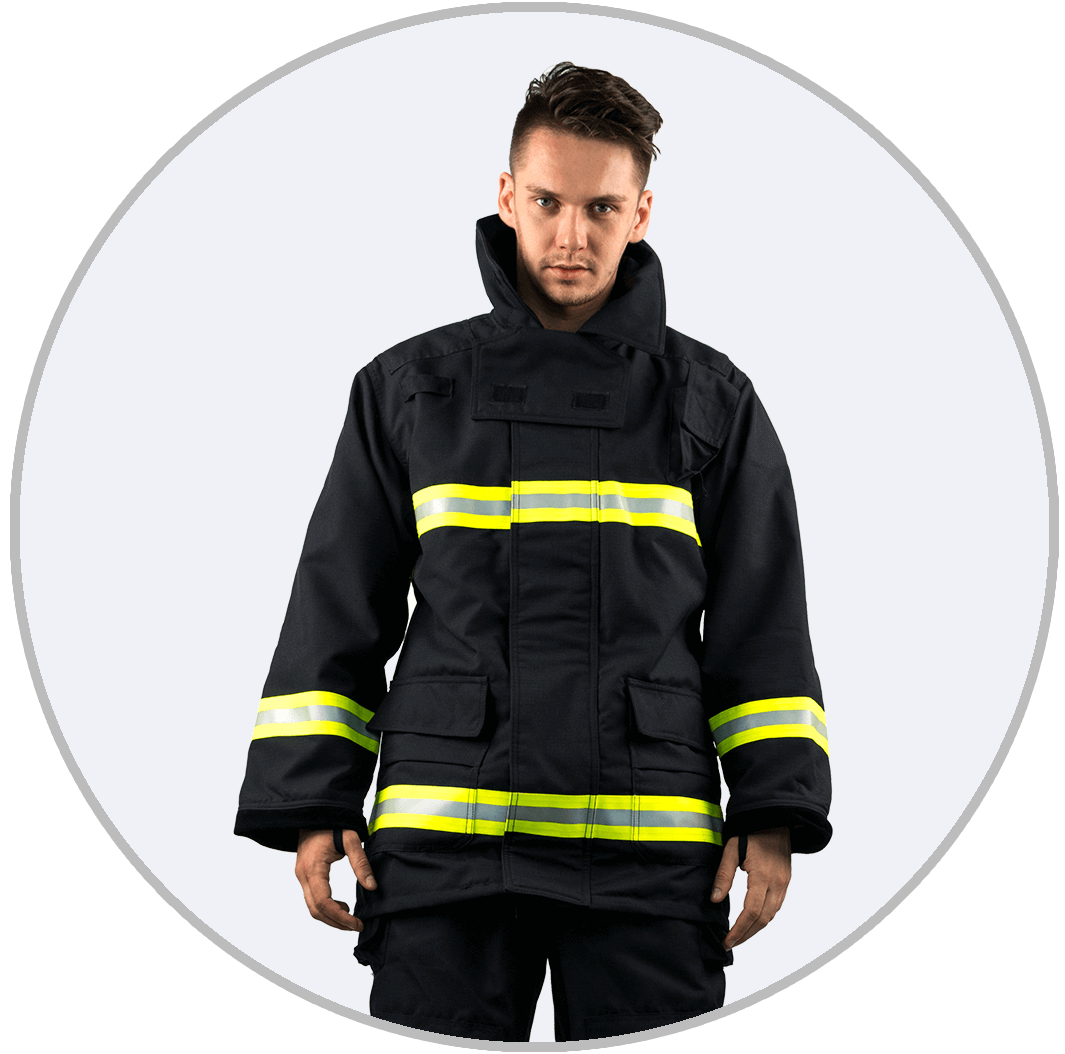 1. Firefighter Coat
High Mao collar with large protective flap and DOSEEM fastening. Semi-elasticated wrist adjustment. Thumb loop for increased stability. 3 patch pockets: 1 microphone breast pocket with DOSEEM fastening and 2 waist pockets with DOSEEM fastening. Yellow and grey reflective strips around the body and arms, and yellow at the waist.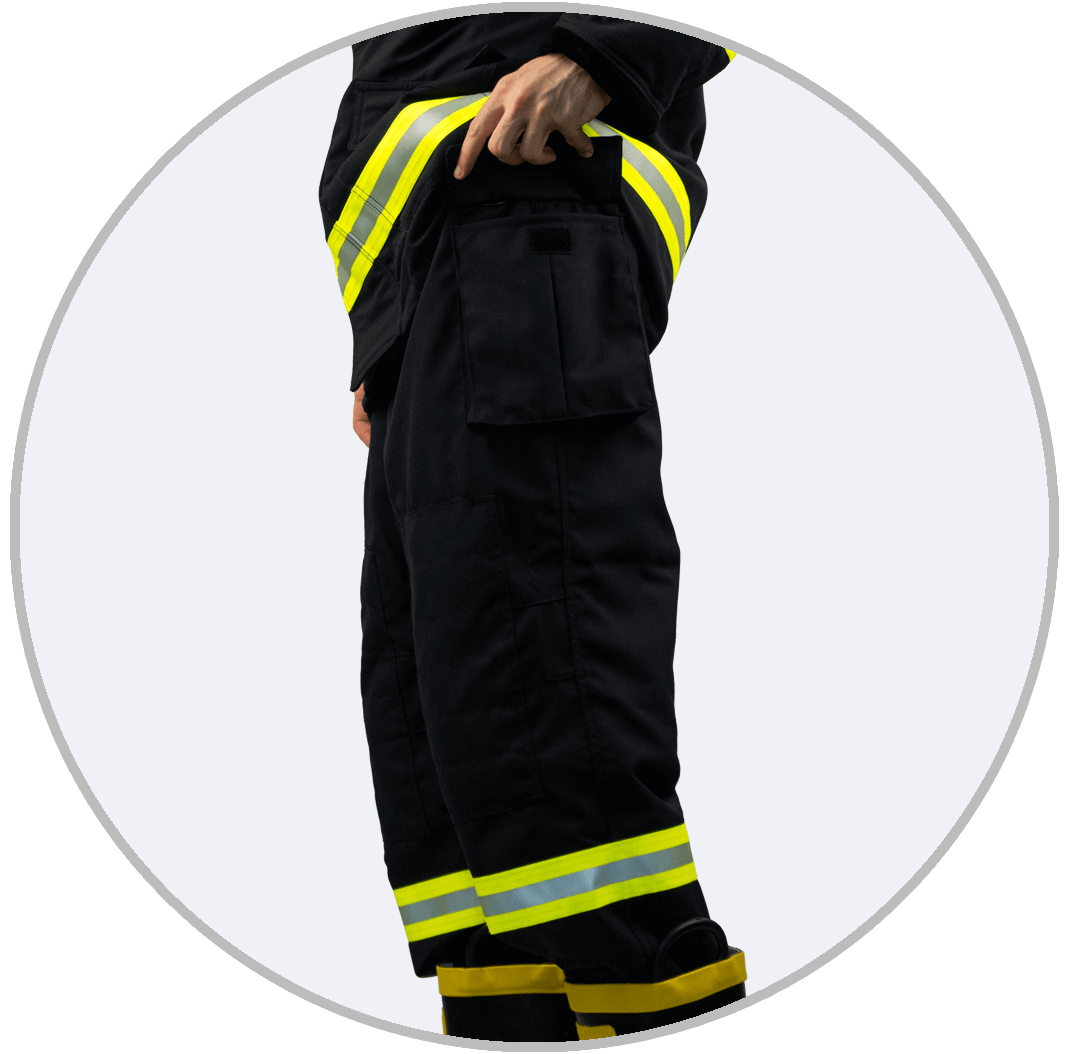 2. Firefighter Trousers
Zip fastening, covered by flap and press-stud. Semi-elasticated waist adjustment. Adjustable straps with plastic buckles. Reinforcement at the knee. 2 side patch pockets. 2 yellow and grey reflective strips under the knees.
DOSEEM DSPC-1 Advantages:
Two piece fire resistant garment with a four-layer

Aramid thermal insulation barrier

Breathable

Wicking performance

Outer shell treated with water repellent finish

Flame resistant triple trim reflective tape on chest, back, arms and legs for optimum visibility day and night

Stand-up collar with touch and close fastening to protect the neck

Front zip closure

Storm flap

Adjustable elasticated shoulder braces on trousers

Adjustable wrist closures

Antistatic Protection: Excellent protection against the dangers of electrostatic charges.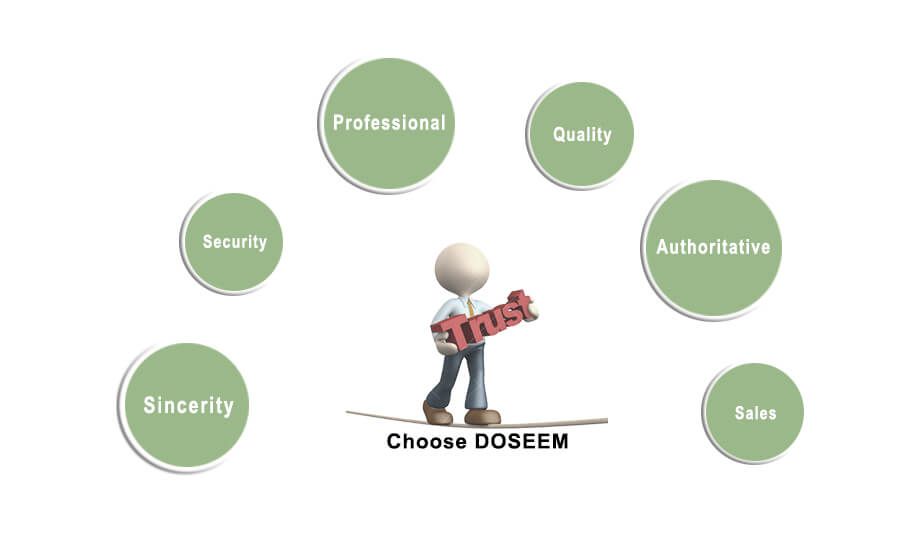 Firefighter suit parameters
| | | | |
| --- | --- | --- | --- |
| Name | Firefighter suit | Tearing strength | Warp & weft ≥ 100N |
| Model | DSPC-1 | Water proof | ≥50Kpa |
| Color | Blue | Moisture permeability | 5457 g / (m2 · 24h) |
| Material | Aramid & PTFE | Oil repellent performance | 3 levels |
| Fire resistance performance | Damage length ≤ 10cm | Thermal protection performance (TPP) | ≥28cal/cm2 |
| Continued burning time | ≤2S | International size | S-3XL |
| Thermal stability (dimension change rate) | 1.0% | Weight | ≤ 3kg |
| Surface moisture resistance | 4 levels | Lifesaving drag belt deployment time | 4s |
| Breaking strength | Warp & weft ≥ 650N | Lifesaving drag belt drag distance | > 2.5m |
When ordering please specify what size suit.
Notice
1. At present, web page supports payment in 11 currencies. Please choose the corresponding currency before placing the order.
2. Not only supports bank wire transfers, but also supports online payment. At present, credit cards (VISA, MASTER CARD), Paypal, Alipay, Google payment, apple payment and other payment methods have been opened. We have opened different ways of payment according to local laws.
3.The price displayed on the webpage is the unit price of the product, excluding the tax rates of all countries. When placing an order, the system will default to add the tax rate of the country to which it belongs. For example, when placing an order with a mainland customer, it will add a 16% VAT.
4. At present, the global inventory established by DOSEEM has been relatively perfect, but in some less developed countries and regions, we will arrange shipments by modern processing. We will gradually improve, please be patient!
5. Because of the variety of products, customers can search for keywords (such as internal bar code, product model, product name) in the search box when ordering.
6. In order to prevent you from buying fake and inferior products, please place an order directly on our official website or ask an agent or distributor for purchase. At present, the company uses two-dimensional code anti-counterfeiting. After scanning the code, it can get a random bonus as a reward.