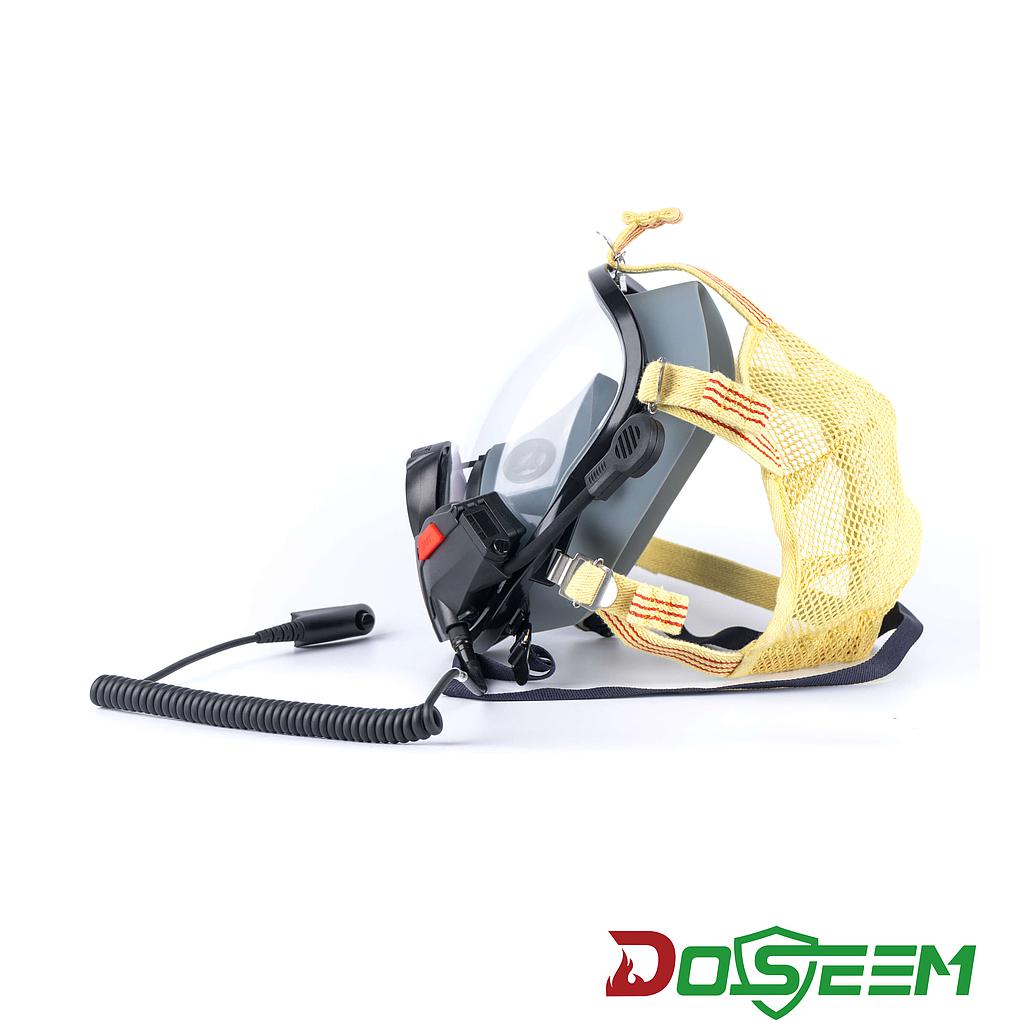 Communication mask DSM-1 & DSHUD-1
---
Communication mask DSM-1 & DSHUD-1 is used with a walkie-talkie to achieve a long-distance call function of at least 1000 meters.
---
US 30-day money-back guarantee
物流时间表
售后
Communication mask 
Article number: 02002
Model: DSM-1+DSHUD-1
Introduction:
Communication mask is a positive-pressure mask that adopts a single-eye window and a double-layer annular seal, and has the characteristics of wide vision and good transparency. The main frame of the face mask is made of silicone rubber material and has a small mouth nasal mask which is attached to the nose and mouth. It can enhance the communication mask effective breathing space and reduce respiratory resistance. The face mask is made of polycarbonate, which is always clear, bright and fog-free during use. The head cover is connected with the fast clip with the tightening belt, and the tightening belt can be tightened to make the face mask double seal ring close to the wearer's face so as to ensure the safety of the user's breathing.
The communication mask is used with a walkie-talkie to achieve a long-distance call function of at least 1000 meters.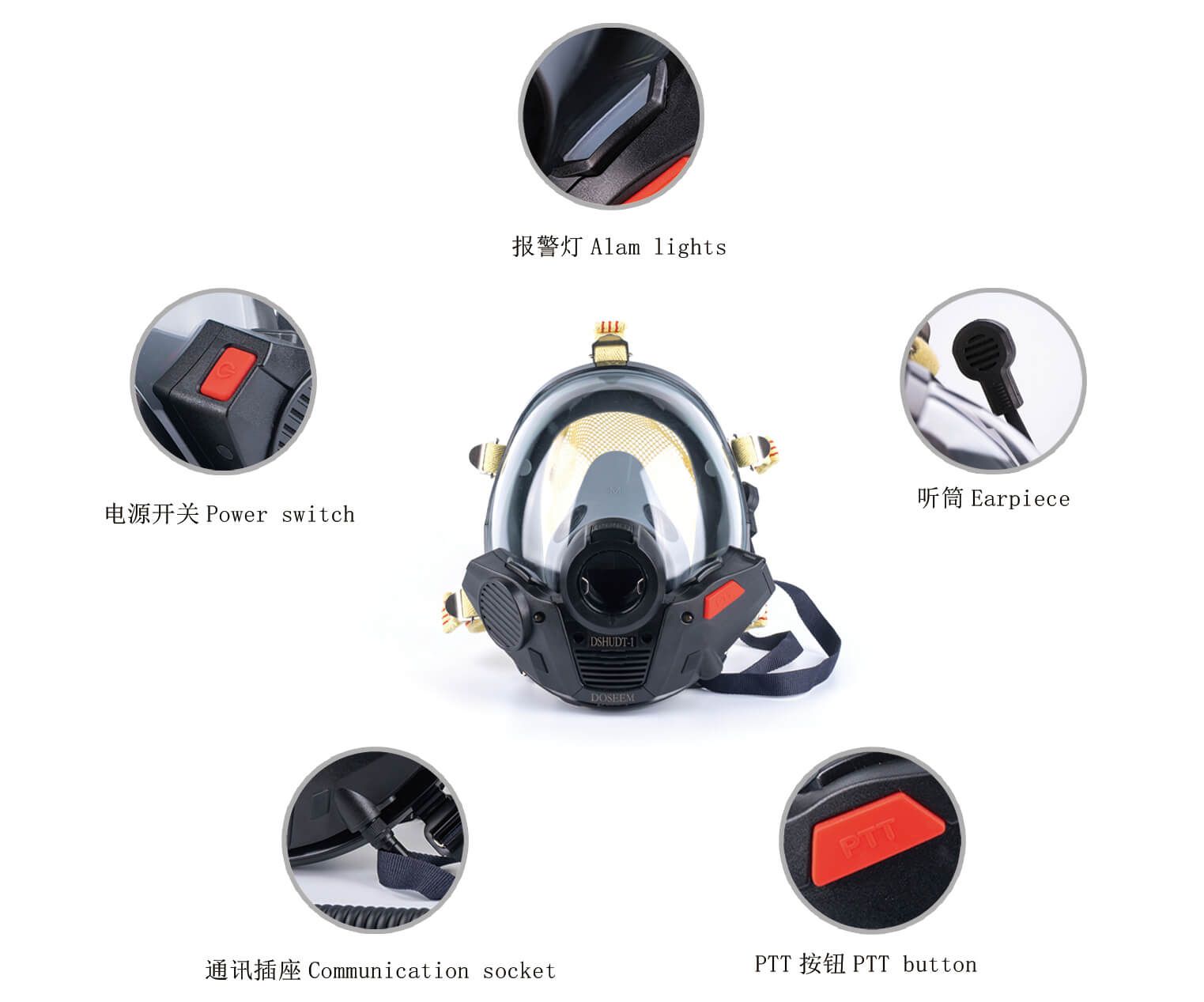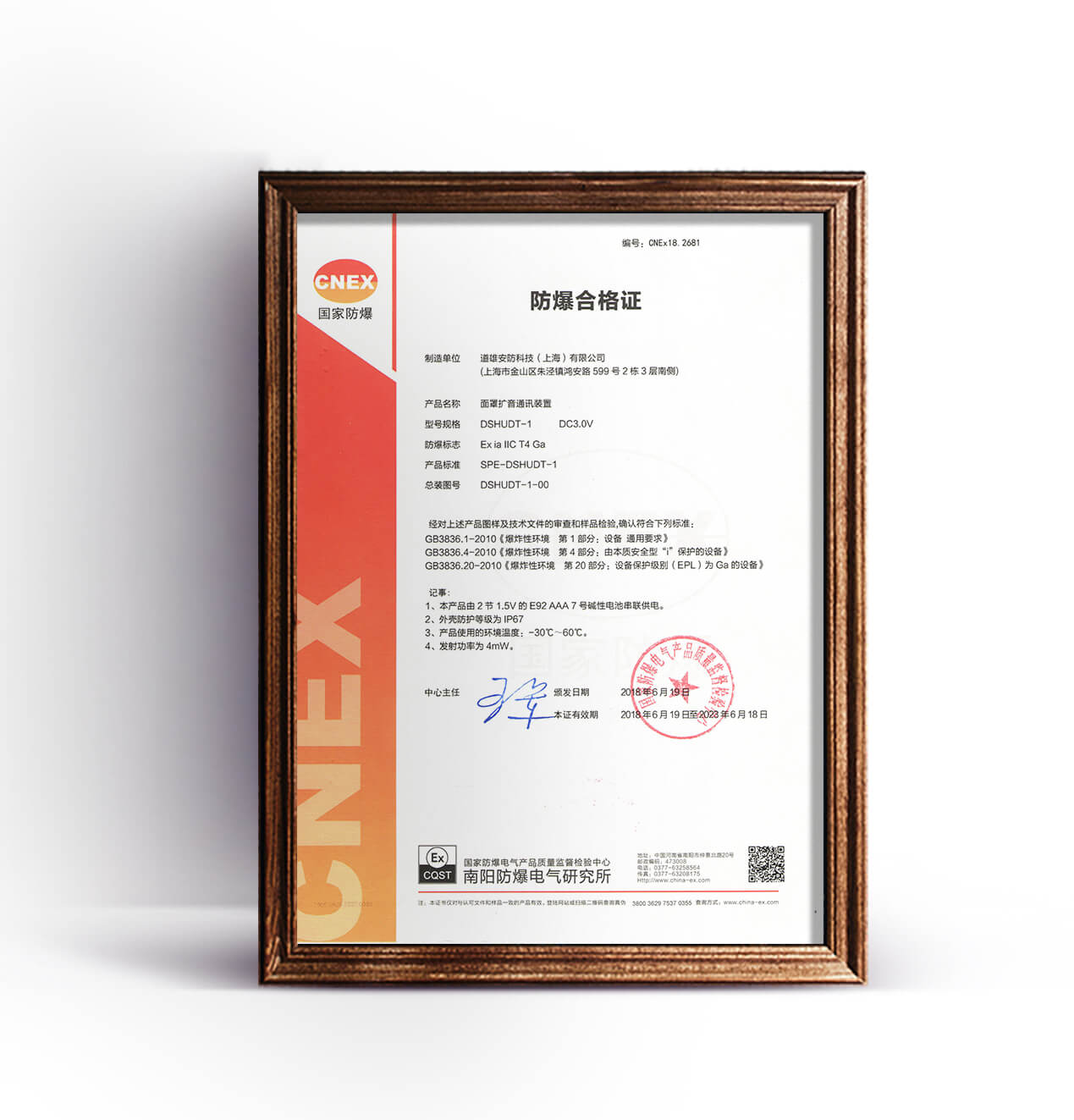 Including communication equipment, easy to operate
The loudspeaker communication device is used with the mask to realize the communication function. Press the PTT button to send voice through the intercom and release the button to end the call.
Long call duration
The use of the walkie talkie enables you to keep in touch with your colleagues for a long time during the mission. Use for hours, even during complex tasks, you can discuss your follow-up steps with your colleagues.
Easy to assemble without special tools
With the newly developed locking system, the installation and removal of the air supply valve can be achieved in just two steps. In addition, since the communication device has a waterproof and moisture-proof function, manual cleaning can be performed without disassembly.
Kevlar head net, five-strap head-harness
Easy to wear and remove quickly, without wrapping your hair. In addition, the headband is not only flame retardant, but also has a wide design to prevent pressure points on the head and increase comfort.
Perfect fit, clear voice
The headset must be as close to the ear as possible, avoiding missing important information at work and repeating the transmission. DOSEEM bendable headset can be adjusted to your head shape, not only for perfect fit, but also for clear communication quality. The microphone collects the wearer's voice directly from inside the mask. Even if the ambient sound is noisy, communication will not be disturbed.
Other advantages:
Low profile design, does not affect the field of view

Rugged and scratch-resistant

Anti smoke and poison gas

Safe, comfortable and adaptable to wear

External surround sound

A clear warning signal is issued when the battery (standard AAA) has only 25% or 10% remaining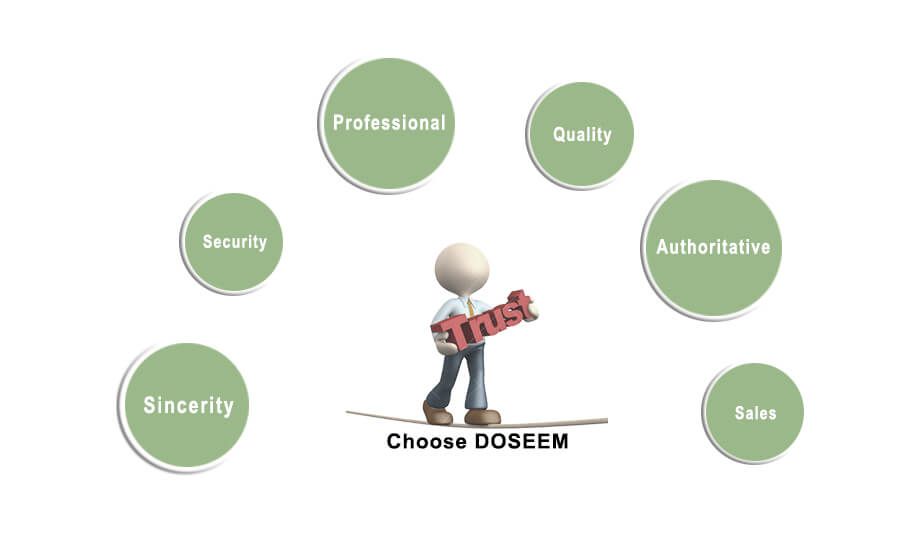 Technical parameter
| | |
| --- | --- |
| Name | Communication mask |
| Model | DSM-1+DSHUD-1 |
| Material | Polycarbonate + Glass fiber |
| Face silica gel / Oral Mask silica gel | Silica gel / Elastomer TPE |
| Head strap | Aramid /  Head net type |
| Interface  | Bayonet type |
| Suction resistance | ≤500Pa |
| Expiratory resistance (25 times/min) | ≤700Pa |
| Expiratory resistance (40 times/min) | ≤1000Pa |
| Protection level | IP67 |
| Explosion-proof grade | Ex ia IIC T4 Ga |
| Transmit power | 4mW |
| Speaker | 8 ohm |
| Operating temperature | -30~+60℃ |
| Lens transmittance | 96% |
| Total visual field retention | 80% |
| Binocular visual field retention | 66.7% |
| Mask CO2 content | 0.88% |
| Lower horizons | >35° |
| Weight | 738g |
| Size | 250mm * 185mm  * 125mm |
| Accessories | Microphone shell, manual, 2 Section on the 1.5V E92 AAA 7th batteries |
Notice
1. At present, web page supports payment in 11 currencies. Please choose the corresponding currency before placing the order.
2. Not only supports bank wire transfers, but also supports online payment. At present, credit cards (VISA, MASTER CARD), Paypal, Alipay, Google payment, apple payment and other payment methods have been opened. We have opened different ways of payment according to local laws.
3.The price displayed on the webpage is the unit price of the product, excluding the tax rates of all countries. When placing an order, the system will default to add the tax rate of the country to which it belongs. For example, when placing an order with a mainland customer, it will add a 16% VAT.
4. At present, the global inventory established by DOSEEM has been relatively perfect, but in some less developed countries and regions, we will arrange shipments by modern processing. We will gradually improve, please be patient!
5. Because of the variety of products, customers can search for keywords (such as internal bar code, product model, product name) in the search box when ordering.
6. In order to prevent you from buying fake and inferior products, please place an order directly on our official website or ask an agent or distributor for purchase. At present, the company uses two-dimensional code anti-counterfeiting. After scanning the code, it can get a random bonus as a reward.