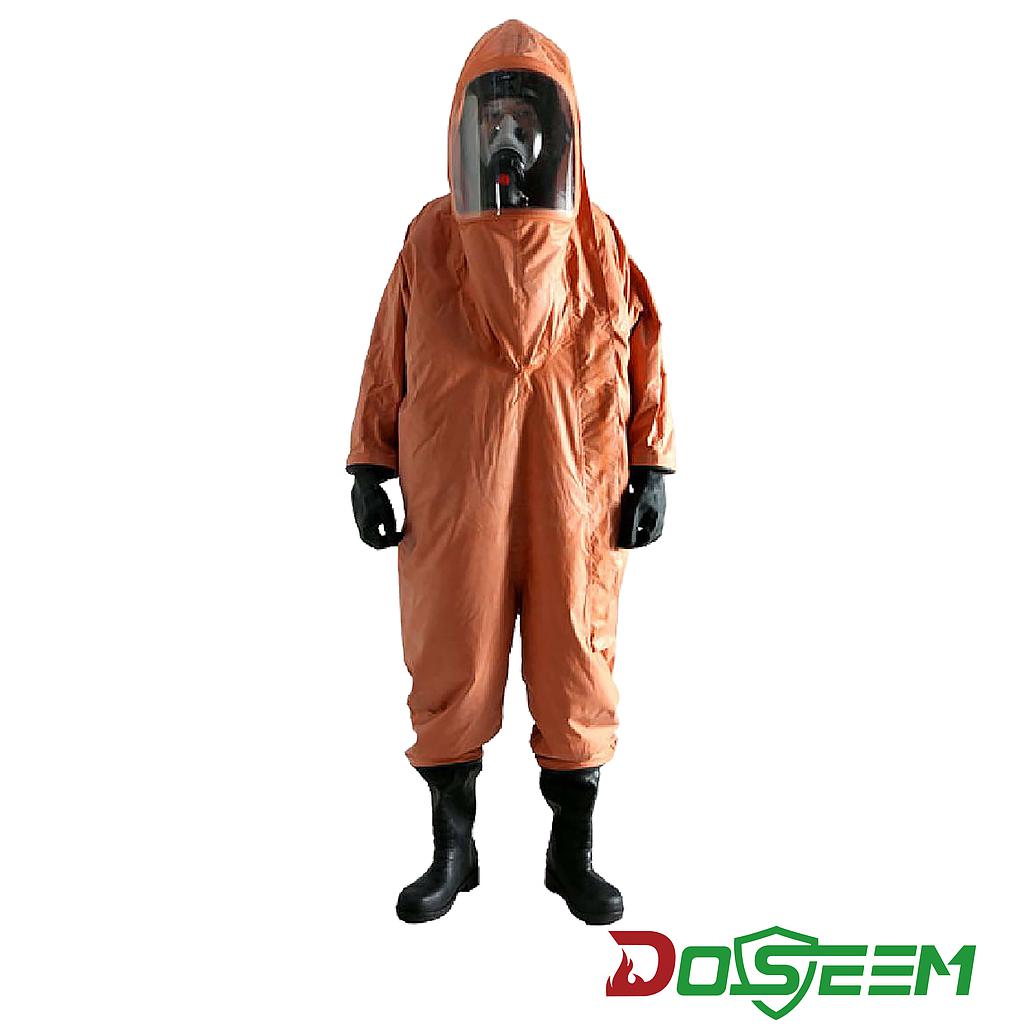 Gas-tight Chemical Protective Suits DSRHF-Ⅰ
---
DSRHF-I is a liquid dense chemical protective clothing which is tightly sealed all over the body. It is specially designed and developed for rescue teams, fire fighting and chemical plants. It can be used with self-contained breathing apparatus.
---
US 30-day money-back guarantee
物流时间表
售后
DOSEEM DSRHF-Ⅰ Gas-tight Chemical Protective Suits
Article number: 08001

Model: DSRHF-Ⅰ
Introduction:
DSRHF-I is a liquid dense chemical protective clothing which is tightly sealed all over the body. It is specially designed and developed for rescue teams, fire fighting and chemical plants. It can be used with self-contained breathing apparatus. The garment structure is conducive to the safety and hygiene of the wearer, does not affect the normal physiological needs of the human body, and is easy to put on and take off and facilitate limb activities during operation.
The product adopts ultrasonic welding and heat sealing seam, which can effectively protect medium such as gas, liquid and particle. Special protective clothing for use in malignant incidents caused by chemical production or leakage. It is mainly used in fire fighting, petroleum, chemical industry, military industry, metallurgy and other industries. It is used in the emergency rescue of human body when dealing with dangerous chemicals, corrosive substances, toxic and harmful gases and liquids.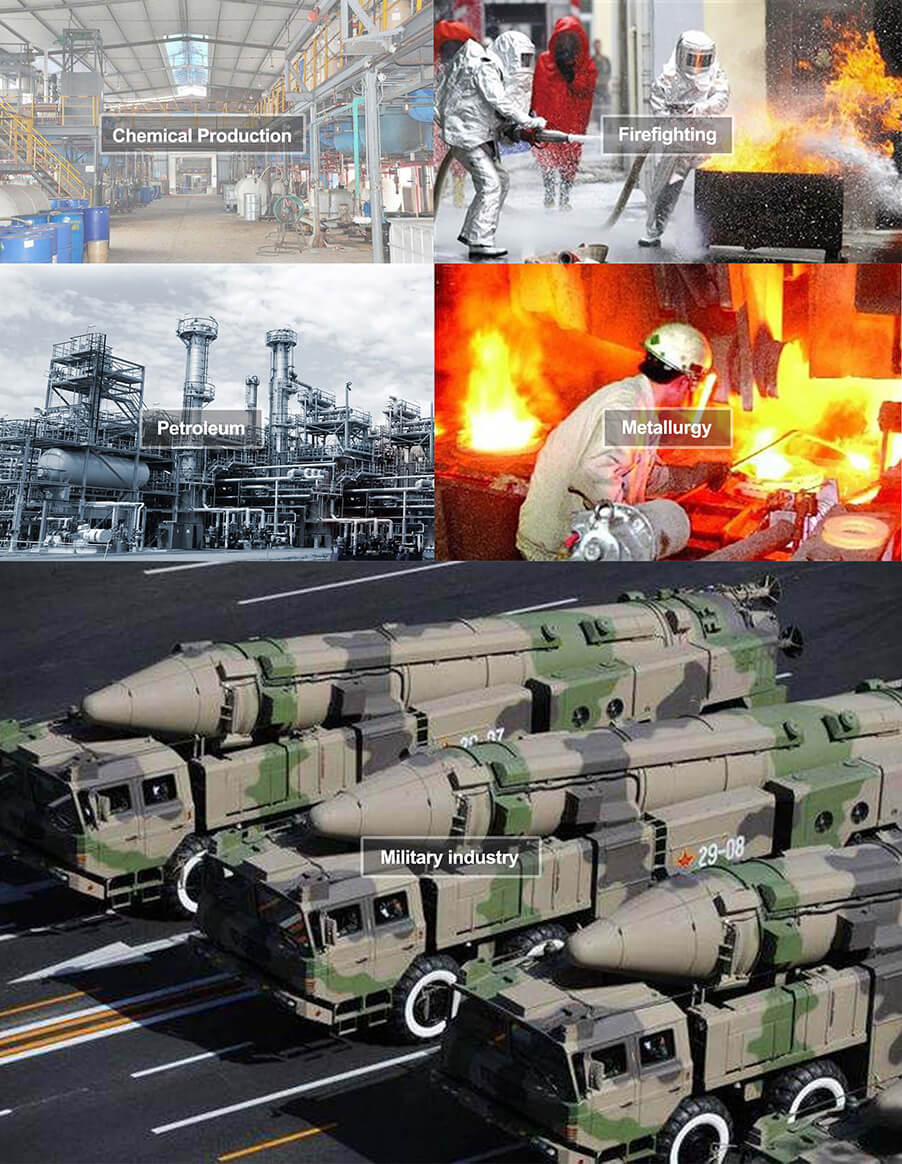 Clothing, gloves and boots are integrated into one. Anti-chemical gloves and anti-chemical boots change the traditional way of bonding with glue, using advanced ring-type snap-on connection. Users can replace it according to different environments.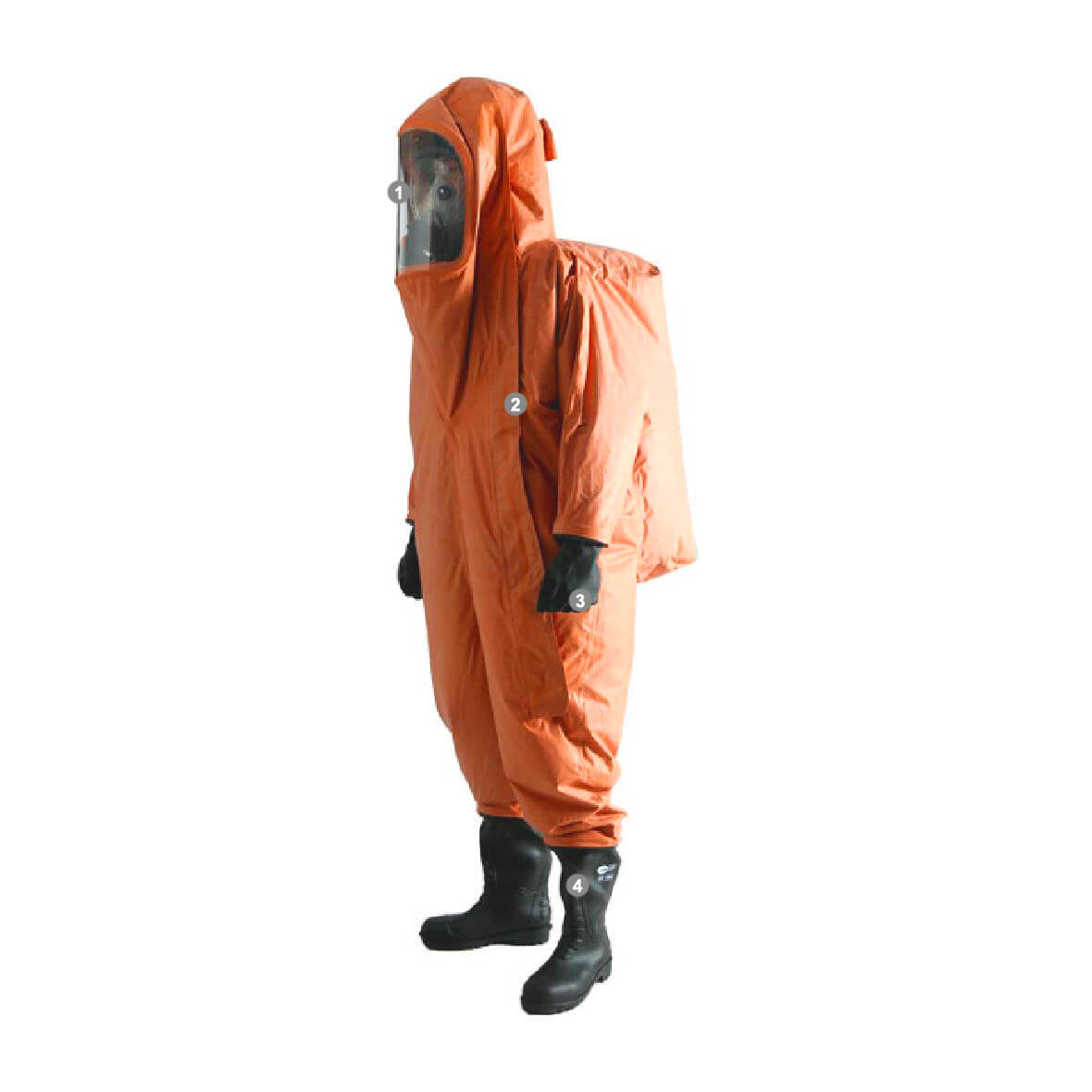 1. Mask
               2. Zipper
               3. Gloves
               4. Boots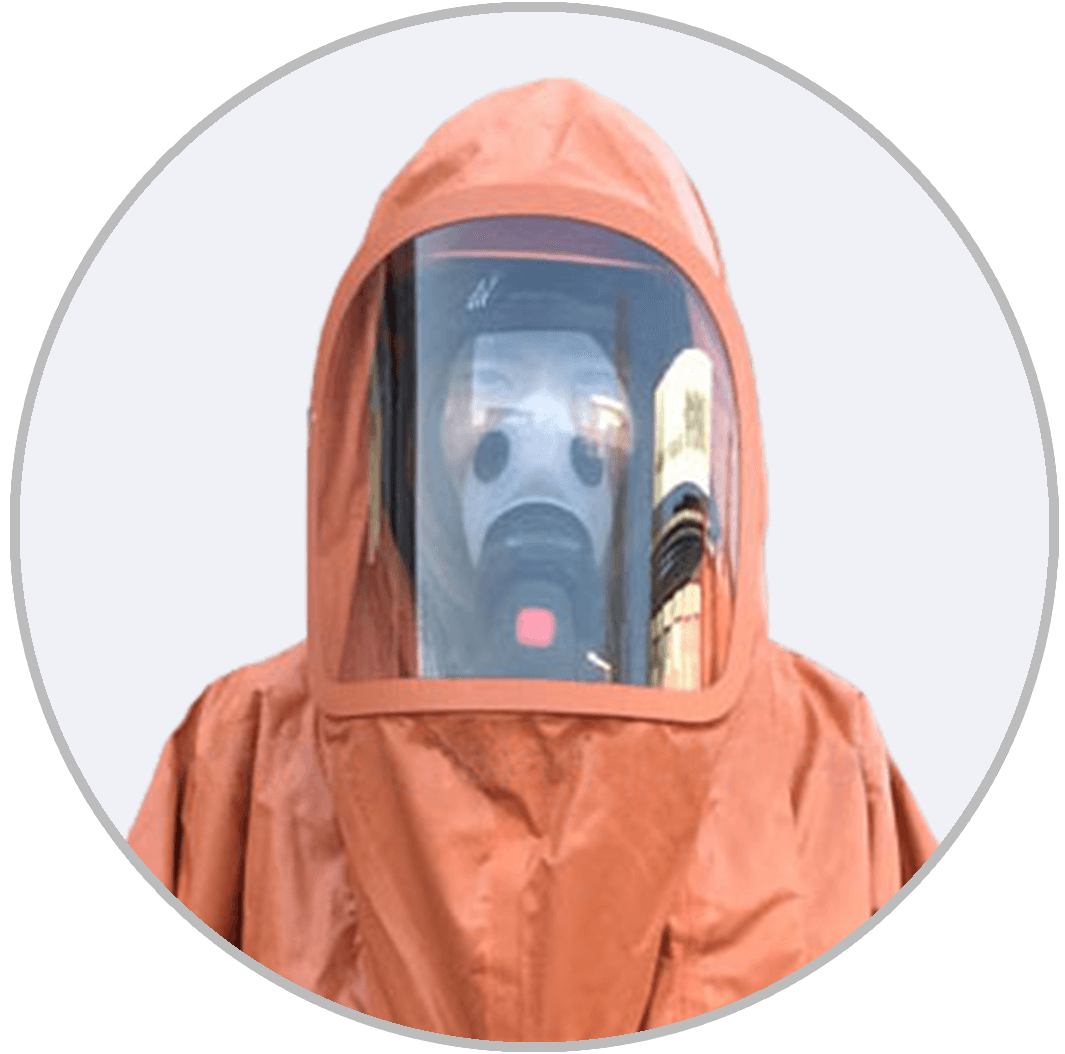 1. Mask
High density black medical elastomer is used at the joint of head mask and face, which ensures non-toxicity and chemical inertia. It has the characteristics of non-pathogenicity, non-damage to adjacent tissues, non-allergy and good aging performance. It can effectively block the penetration of toxic and harmful gases by sealing with the face.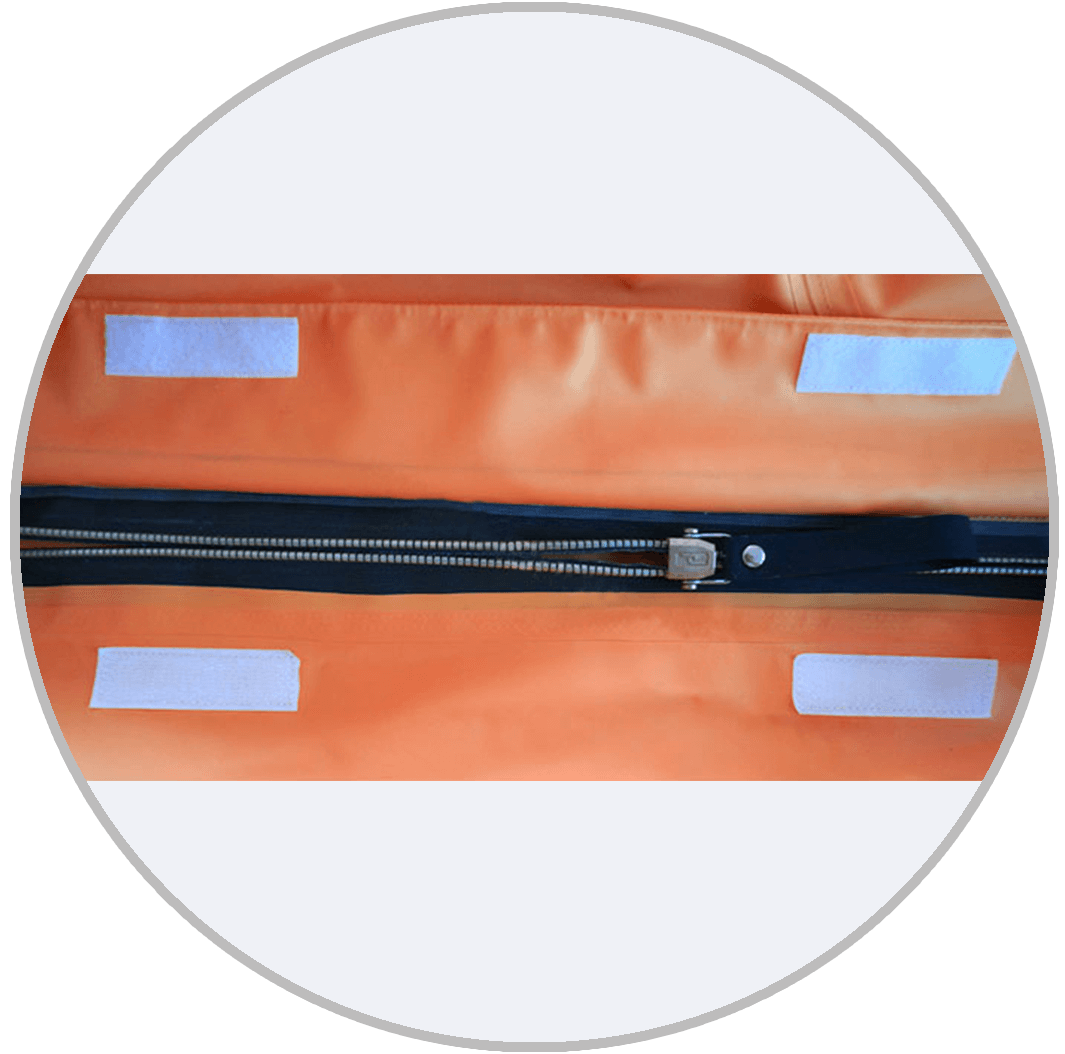 2. Zipper
Seal the zipper with polymer water. The water-tight zipper is a new high-end product in the high-tech field. It engages the inner teeth of the two tapes by an independent zipper. The elastic tape is closely joined by the compression of the outer teeth to form a completely liquid-tight state. This design not only maintains the flexibility and operability of the old zipper, but also isolates harmful external liquids, gases, vapors, dust and light. The total length of zipper is 1.35m, which is easy to wear.
Zipper features: anti-aging, acid and alkali resistance, non-spontaneous combustion, waterproof, airtight, pressure resistance, good weather resistance, service life of more than 10 years.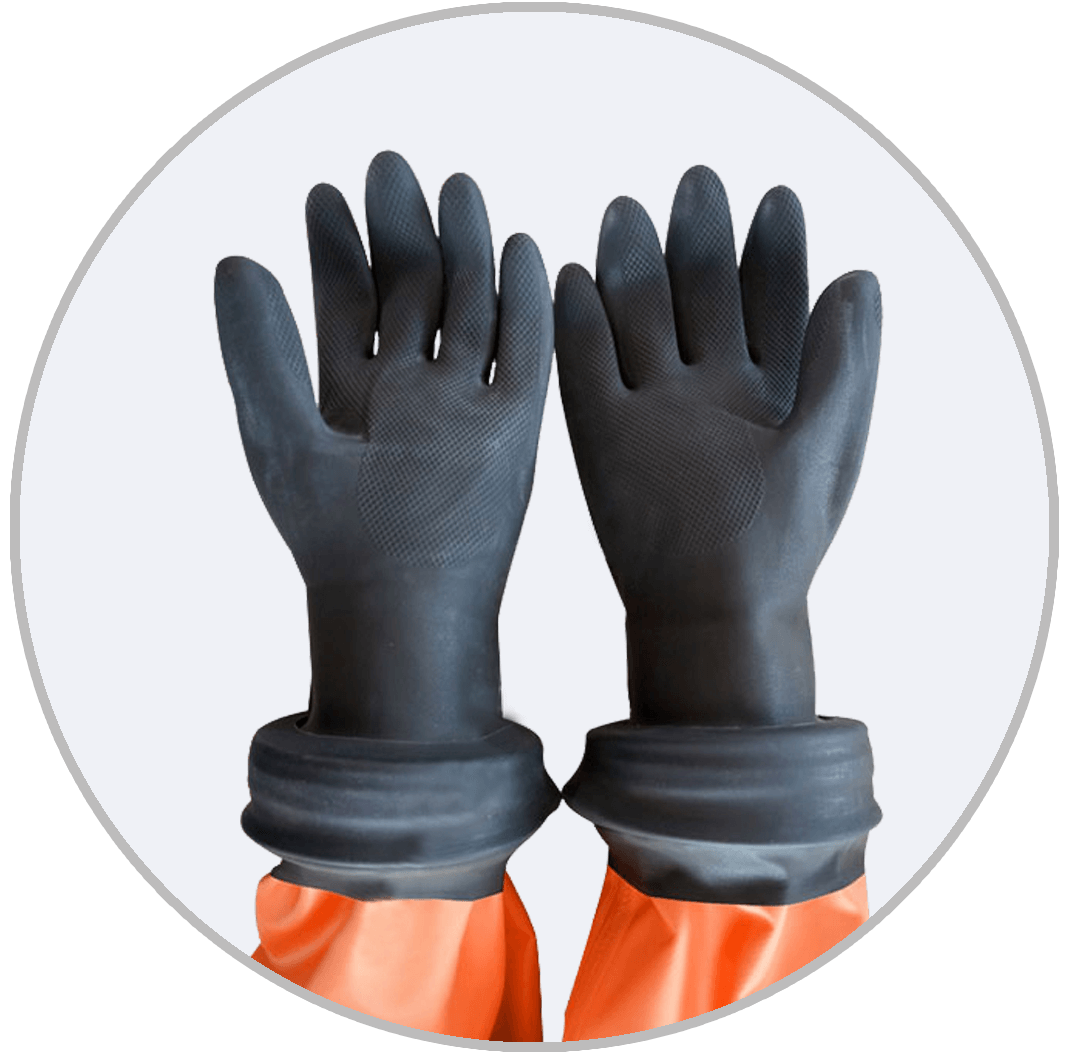 3. Gloves
Use imported Ansall Extra chemical gloves. It is made of 100% natural rubber without any other fillers. It has high flexibility and sensitivity. The surface of gloves was chlorinated to improve the hardness of gloves to increase their chemical resistance and wear resistance. Glove lining with cotton flocking to improve user comfort and practicability. It can effectively protect 165 chemicals.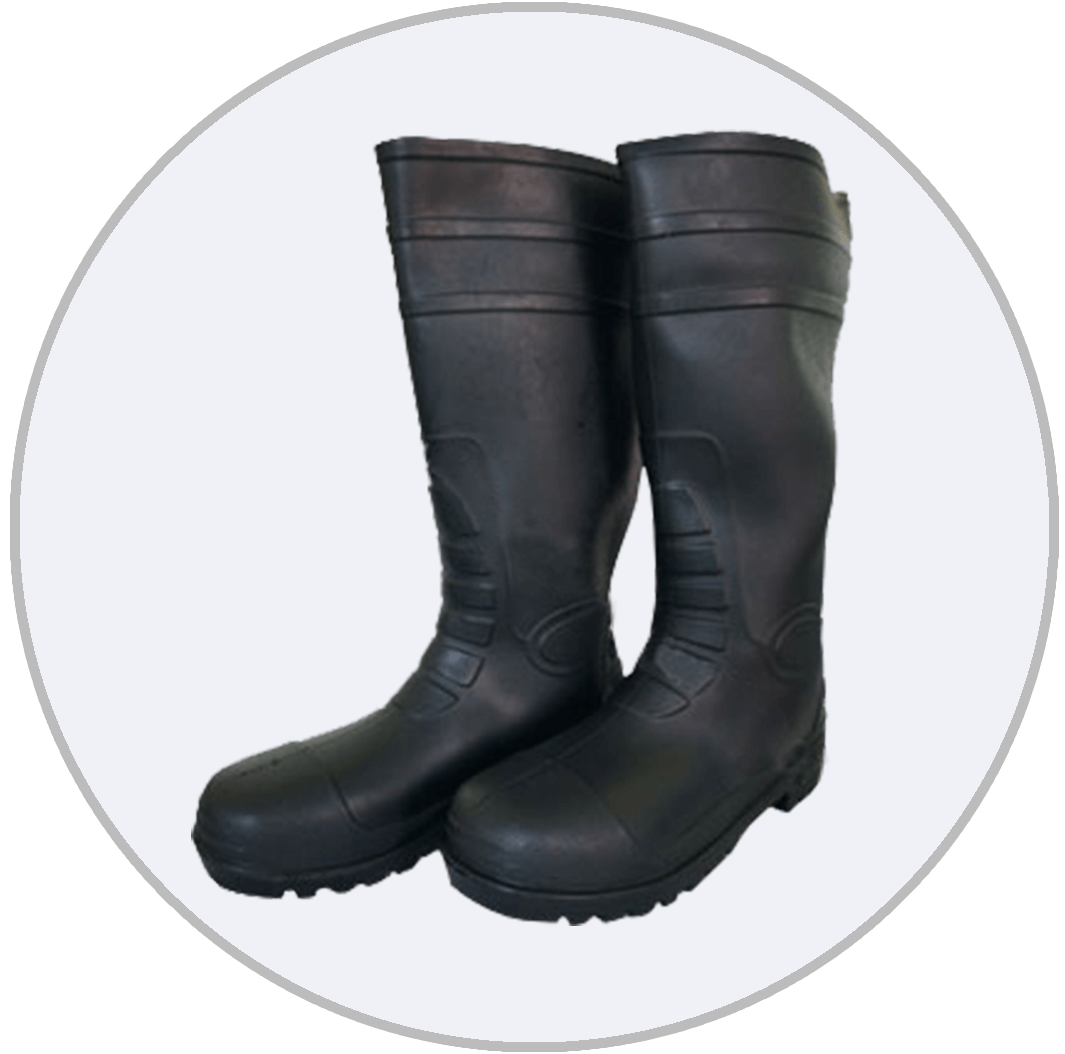 4. Boots
The new steel sole anti-chemical boots, the boots are light, comfortable to wear, and the appearance is simple and generous. It adopts international new raw materials and high-quality elastic materials as improved agents. It has all the advantages of rubber and plastic, is not easy to break, and is easy to dry after washing. It is a new type of protective equipment. With waterproof, strong acid and alkali resistance, corrosion resistance, oil resistance and other properties.
Material

Silk double-sided coated butyl rubber

Fabric thickness

0.45mm

Color

Orange

Acid and alkali penetration time

98% sulfuric acid 100min is not penetrated
30% hydrochloric acid 100min is not penetrated
60% nitric acid 100min is not penetrated
40% sodium hydroxide 100min is not penetrated

Breaking strength

Warp direction 728, weft direction 525

Aging resistance (120 ℃, 24h)

Non-sticking, non-cracking

Cold resistance (-40℃, 5min, fold 180°)

No crack

Protection Level

Level 2

Size
S, M, L, XL

Packaging features: environmentally friendly, recyclable; light weight, foldable; anti-static, moisture-proof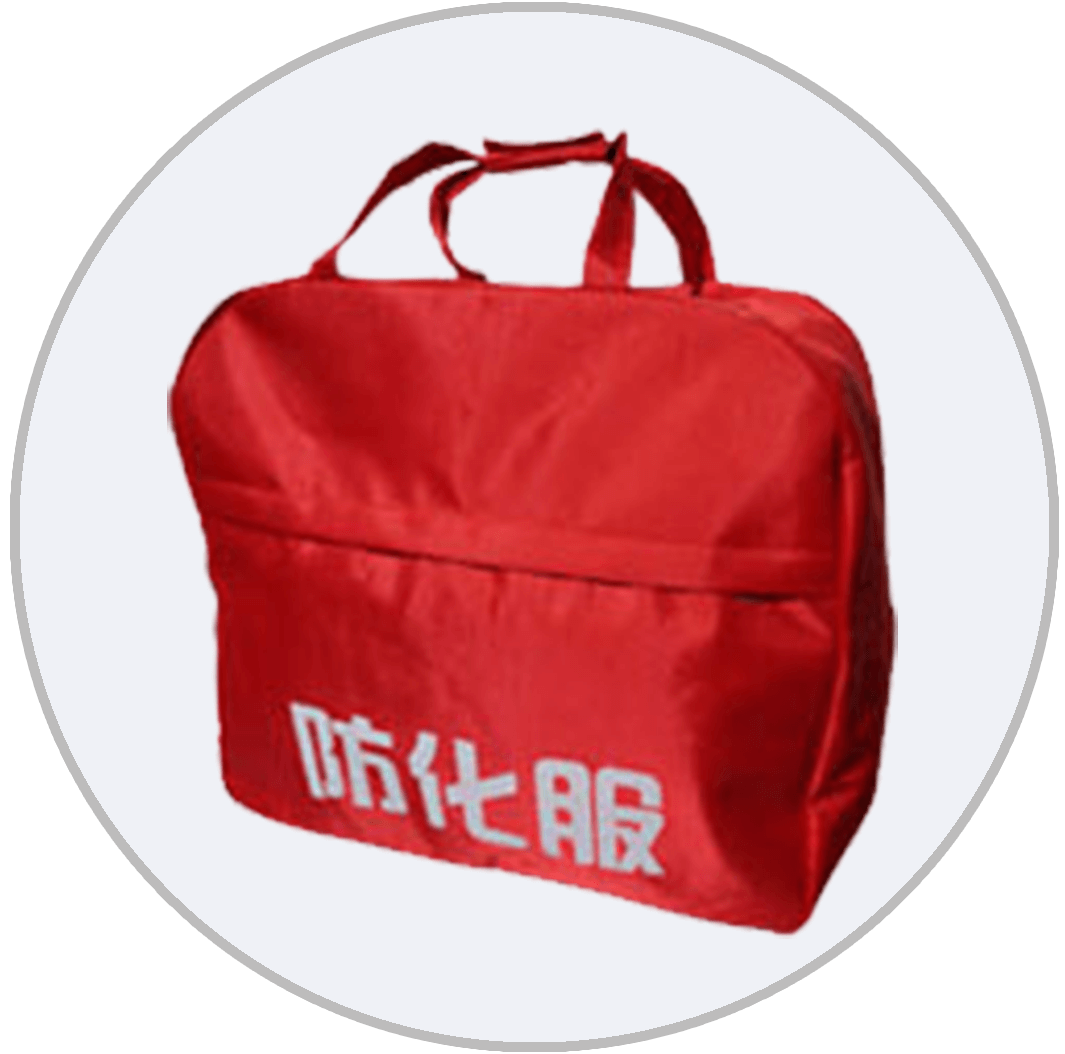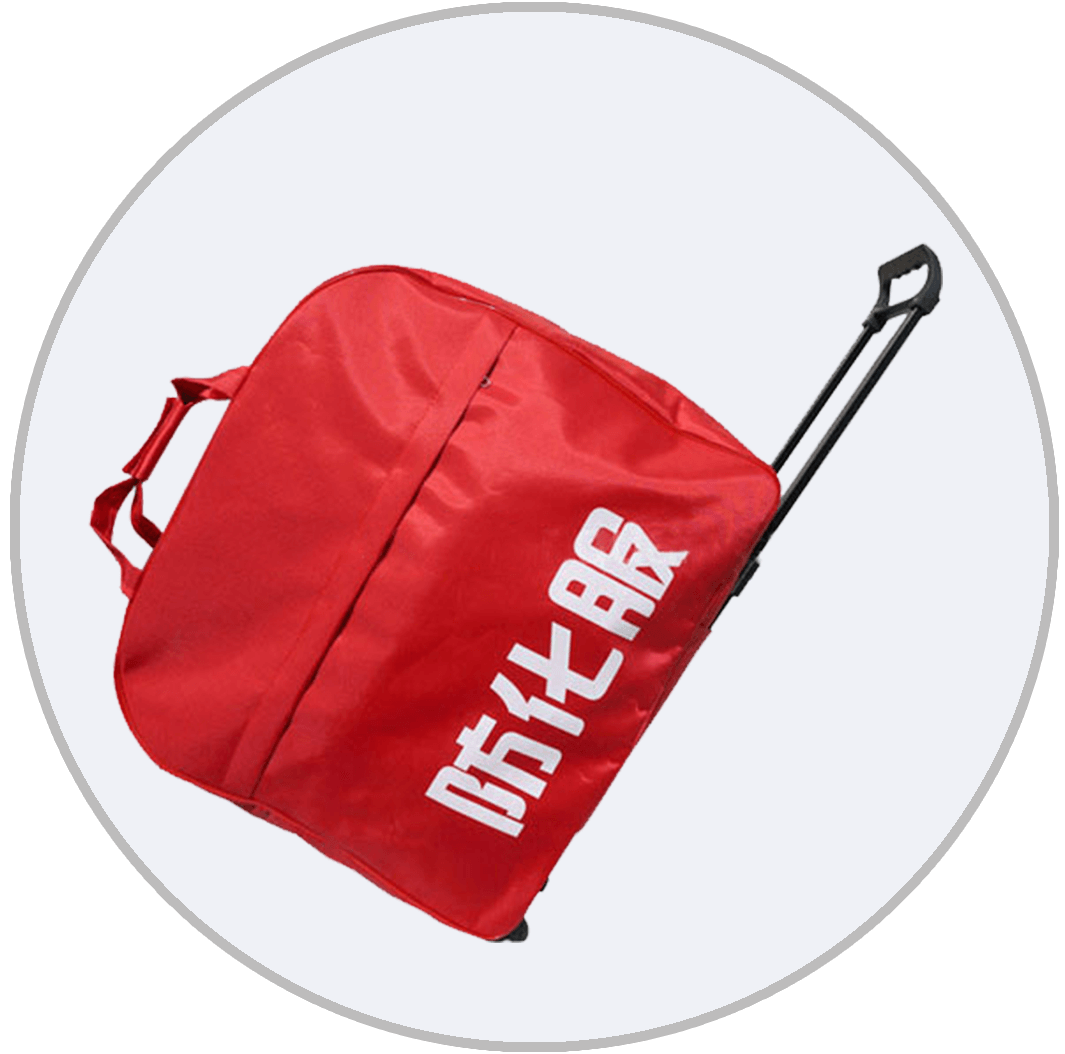 Notice
1. At present, web page supports payment in 11 currencies. Please choose the corresponding currency before placing the order.
2. Not only supports bank wire transfers, but also supports online payment. At present, credit cards (VISA, MASTER CARD), Paypal, Alipay, Google payment, apple payment and other payment methods have been opened. We have opened different ways of payment according to local laws.
3.The price displayed on the webpage is the unit price of the product, excluding the tax rates of all countries. When placing an order, the system will default to add the tax rate of the country to which it belongs. For example, when placing an order with a mainland customer, it will add a 16% VAT.
4. At present, the global inventory established by DOSEEM has been relatively perfect, but in some less developed countries and regions, we will arrange shipments by modern processing. We will gradually improve, please be patient!
5. Because of the variety of products, customers can search for keywords (such as internal bar code, product model, product name) in the search box when ordering.
6. In order to prevent you from buying fake and inferior products, please place an order directly on our official website or ask an agent or distributor for purchase. At present, the company uses two-dimensional code anti-counterfeiting. After scanning the code, it can get a random bonus as a reward.