DOSEEM 6.8L Air cylinder (DOT) & Pressure gauge cylinder valve KHF-30SA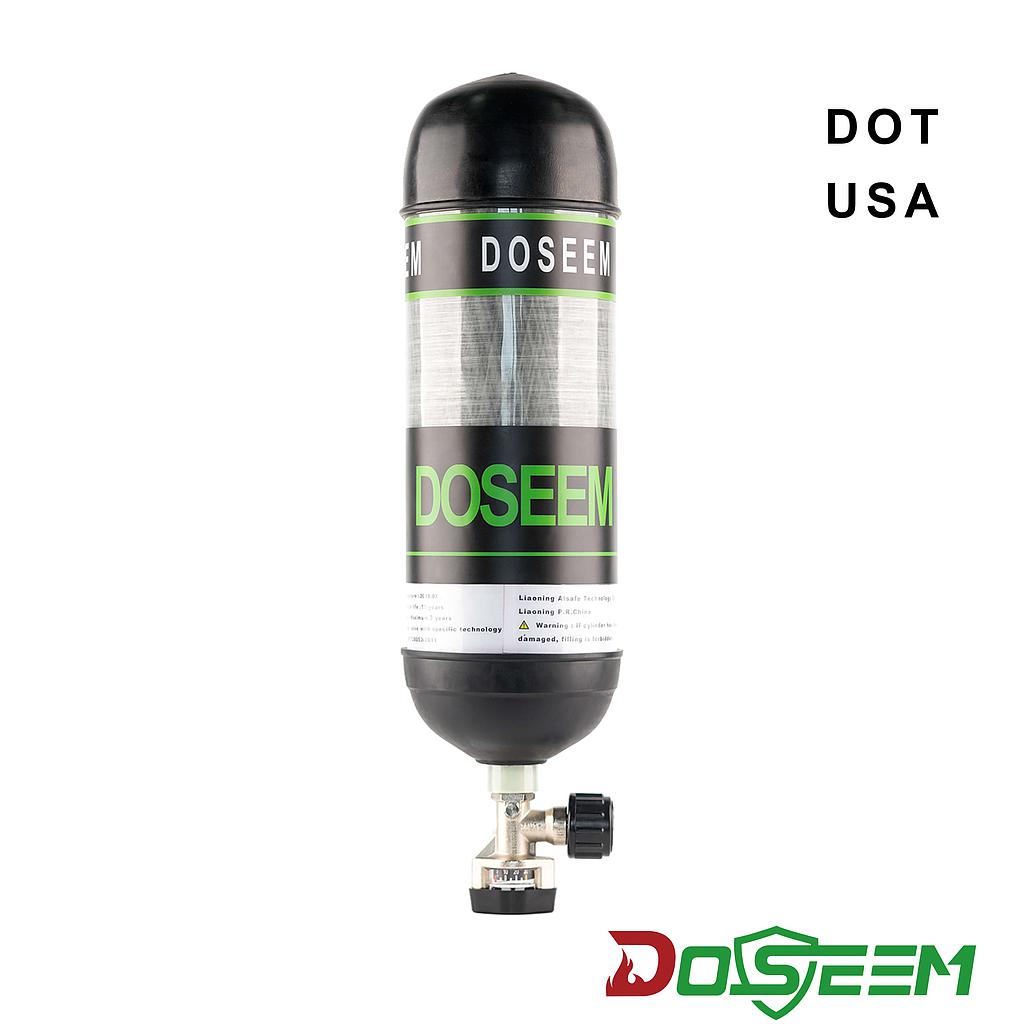 DOSEEM 6.8L Air cylinder (DOT) & Pressure gauge cylinder valve KHF-30SA
---
6.8L DOT air cylinder is used to store compressed air for human respiration.
KHF-30SA Cylinder valve is used to switch cylinder and can directly display pressure inside bottle.
---
US 30-day money-back guarantee
物流时间表
售后
6.8L Air cylinder & Pressure gauge cylinder valve
Article number: 02087
Carbon fiber composite gas cylinders are made of aluminum alloy liners with advanced equipment and processes. They are made of high-strength fibers such as carbon fiber and glass fiber, which are entwined with polymer materials. The gas cylinder is a high-pressure vessel for storing compressed air for human respiratory use. The rated storage pressure is 30 MPa. This gas cylinder is an international high-pressure cylinder.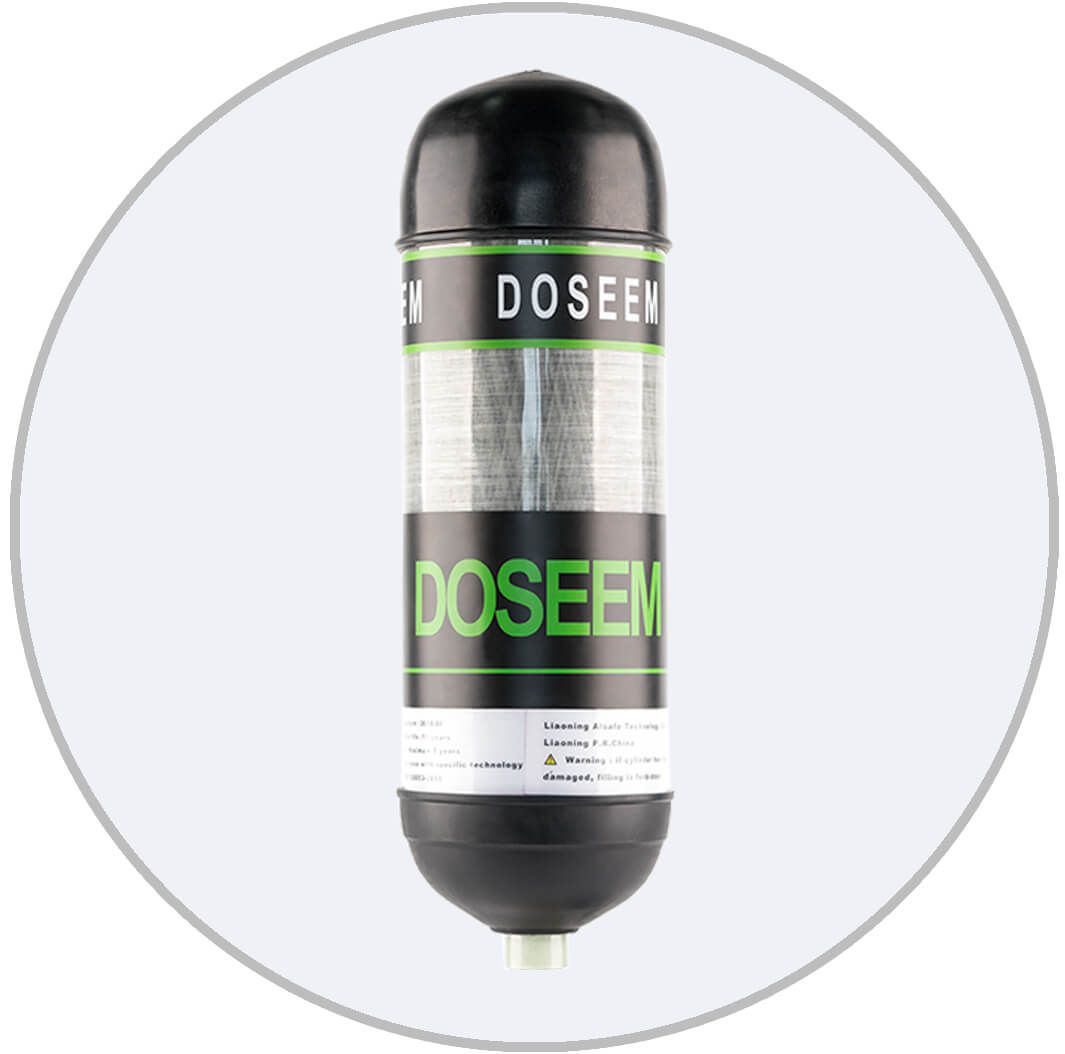 The cylinder valve is an important part of the cylinder switch gas source. Its structure is a female threaded bottle valve. The thread is divided into two types: imperial G5/8 and metric M18*1.5. They are matched with the air cylinder and external thread reducer. The cylinder valve of the internal thread structure is equipped with a high-pressure safety diaphragm. When the gas pressure in the cylinder exceeds 38MPa-45MPa, the safety diaphragm will burst and the gas will be rapidly relieved.
The valve also can display the pressure of cylinder directly.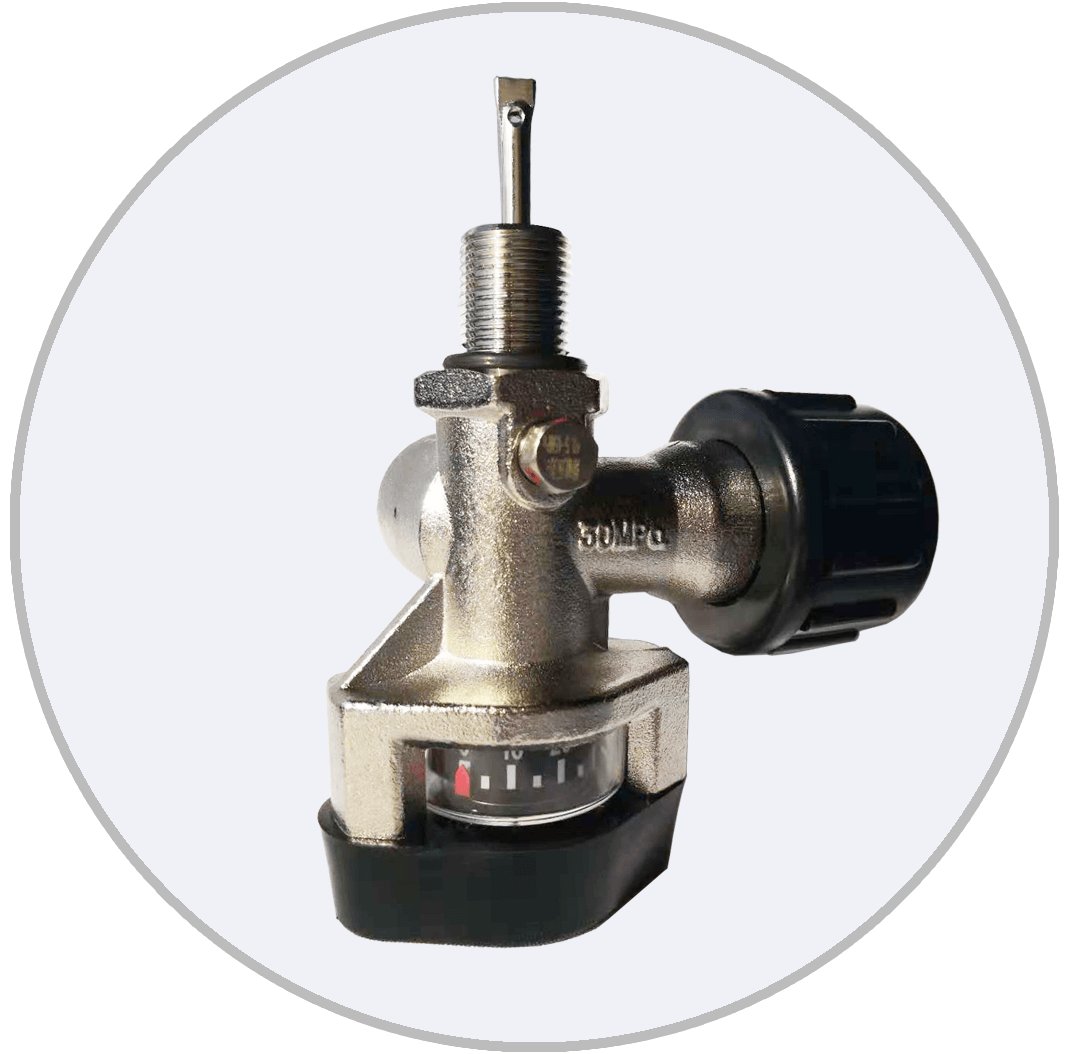 Advanced materials, durable
Seamless aluminum alloy liner with carbon fiber entanglement on the epoxy. The outer layer of the epoxy resin is wrapped around the cylinder with glass fiber. The outer layer of glass fiber is used to strengthen the anti-impact and anti-corrosion ability of the cylinder during use and maintenance. Epoxy resin after high temperature treatment, external gel coating on the surface of the cylinder to create a smooth, easy-to-clean surface for the cylinder.
High security
Composite cylinders are difficult to conduct electricity and have neutralization in corrosive environments. The bottle valve has a pressure gauge that displays the pressure inside the bottle in real time. Cylinder valves built-in safety diaphragm, avoid high pressure cylinder bottle burst. Have good elasticity and softness of the TPE pad holder, effectively protect the cylinder knock against fading.
Light quality
Carbon fiber cylinder is about 50% lighter than the same volume cylinder, which greatly reduces the weight of the wearer during work and improves work efficiency.
Wide choice
You can choose from a wide variety of compressed air cylinders and configure respirators according to individual needs. Optional cylinder valves are available and can be configured with the cylinder configurator to meet customer requirements.
Technical parameter
| | | | |
| --- | --- | --- | --- |
| Capacity | 6.8L | REE | 122 |
| Storage capacity | 2040L | Liner material | 6061 aluminum alloy |
| Cylinder diameter | 159mm | First sandwich material | Carbon fiber |
| Cylinder height | 530mm | Second sandwich material | Glass fiber |
| Cylinder weight | 3.9kg | Housing material | Epoxy resin |
| Medium | Compressed air | Size of external thread of bottle valve | M18*1.5-6H |
| Filling pressure | 30MPa | Size of inner thread of bottle valve | G5/8 |
| Hydraulic test pressure | 50MPa | Detection cycle | 3 years / cycle |
| Burst pressure | ≥102MPa | Service life | 15 years |
Notice
1. At present, web page supports payment in 11 currencies. Please choose the corresponding currency before placing the order.
2. Not only supports bank wire transfers, but also supports online payment. At present, credit cards (VISA, MASTER CARD), Paypal, Alipay, Google payment, apple payment and other payment methods have been opened. We have opened different ways of payment according to local laws.
3.The price displayed on the webpage is the unit price of the product, excluding the tax rates of all countries. When placing an order, the system will default to add the tax rate of the country to which it belongs. For example, when placing an order with a mainland customer, it will add a 16% VAT.
4. At present, the global inventory established by DOSEEM has been relatively perfect, but in some less developed countries and regions, we will arrange shipments by modern processing. We will gradually improve, please be patient!
5. Because of the variety of products, customers can search for keywords (such as internal bar code, product model, product name) in the search box when ordering.
6. In order to prevent you from buying fake and inferior products, please place an order directly on our official website or ask an agent or distributor for purchase. At present, the company uses two-dimensional code anti-counterfeiting. After scanning the code, it can get a random bonus as a reward.